Join our next Dispatching Bootcamp!
Starting
Monday Sep 25th, 2023.
Our instructors have over 12 years of industry experience and 4 years of training experience. You will be learning from the best!
Over the last 4 years we have perfected the training and know exactly what you need to succeed in the Trucking industry
We have 30+ glowing positive reviews from our customers, read them below
Our past, current and future students are treated with equal support, no matter what life throws at you. Even years after the training, we still keep in touch
Years of Industry experience
Hours of content in the course
Oleksander Mykolaichuk
2023-04-06
I had an amazing experience at Windy City Dispatching School! The course was comprehensive and easy to understand. Stanislav, the instructor, provided detailed explanations that made learning a breeze. Highly recommended for truck dispatch training!
I had such a great experience working with this school everything was at the highest level. I learned a lot of new and useful things for myself, the classes were very interesting and productive. Thanks!!! I would recommend to family and friends.
Exceeded my expectations. I truly enjoyed this course. Stanislav is a fantastic teacher, knowledgeable and willing to answer any question. Thank you so much for your very valuable training and support.
Христина Дацко
2023-03-28
I'm really impressed by this course, actually. Stanislav(the teacher) is awesome and it is visible from the very first class that he is aware of what he is talking about. The way he easily explains the complecated topics is really incredible. For me(the person, who had no idea how this business works) this course gave a great understanding of main principles, tools and proper ways of negotiating with brokers. I highly recommend this school to everyone who is interested in working in dispatching.
Windy City is the best dispatching school to gain all the necessary tools to learn the skills needed. Stanley is awesome he explains everything in detail. Thank you Stanley for a great experience.
I want to leave a review about this school. If you want to know how the truck business works, then come here. Even if you didn't know anything about it before, absolutely everything will tell you at this school
Are you looking for a dispatch course? I strongly and without hesitation recommend Windy City Dispatch School. These guys are the best. I'm very satisfied with this course because I got a lot of useful material about trucking. They give you really valuable information about this business. After completing the course, you will gain real-world knowledge about the trucking business and how it works
Kostiantyn Melnyk
2023-02-23
Very interesting and well-structured course. You can learn all details in dispatcher daily routine as well as get deep industry knowledge. Recommended!
Lera Sandurska
2023-02-23
Great school! Stanislav is a very good teacher. He really cares about every student in the group and wants you to learn. Classes are very informative and interesting. The price for this volume of information is very reasonable. Highly recommend!
THE ONLY TRUCK DISPATCH TRAINING YOU NEED
Welcome to

Windy City Dispatching School

Discover the difference by choosing our truck dispatching course. With over 12 years of experience in the trucking industry, we've worked with small and large carriers, dispatching company drivers and owner-operators for local and long-haul (OTR) routes. Our expert dispatchers generate up to $100,000 per week in revenue, and we're proud to have trained over 300 successful students.
Our excellence is reflected in the 30+ glowing 5-star Google reviews we've received. Our proven strategies are designed to help you earn up to $100,000 per year within your first year by implementing the invaluable skills acquired in our course. In addition, our expansive network of esteemed carriers will help you secure your first job with ease.
Experience the benefits of our exceptional truck dispatching course and join our thriving community of satisfied graduates today!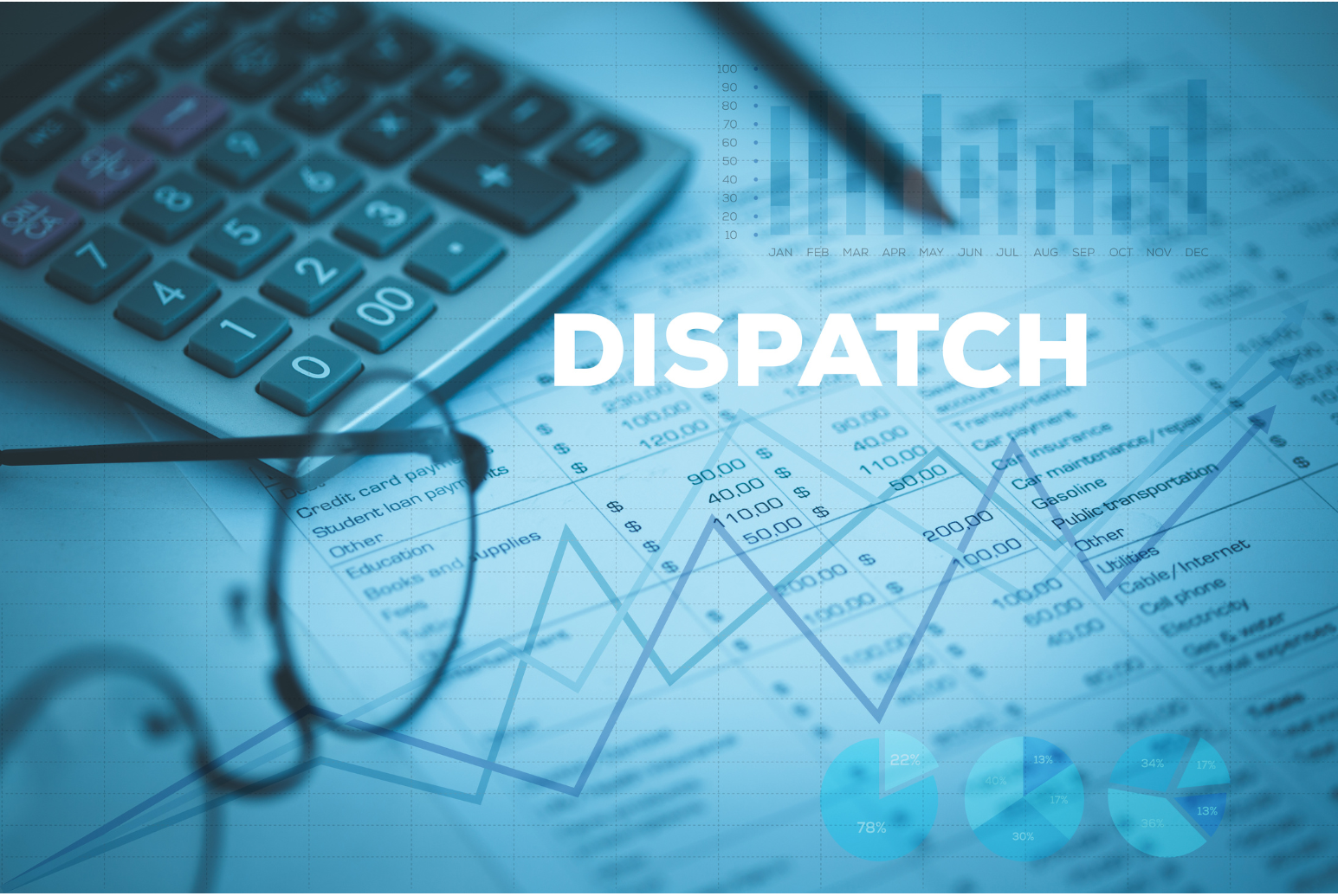 What will you learn in our training?
Our training program is designed in a way that you will be job ready after completion of this course. You'll understand all of the aspects of dispatching, trucking business in general, tools that are being used, rules and regulations, US Freight market and a step-by-step process of booking loads and the whole logistics process behind it.
Basics: Introduction into dispatching
-Definition, Requirements, Dispatcher's role in trucking business
-Types of dispatching and explanation: Long distance; Local/Regional; Working with Owner operators
-Dispatcher's Salary
Tools, Equipment and Software
-Types of equipment: Trucks; Trailers
-Types of cargo: Dry, Refrigerated, Oversized
-Shipping methods: TL (truckload), LTL (partial), Intermodal (Rail)
-Software: Load boards with detailed explanation, other dispatch tools
-Parties involved in trucking business
-Understanding US Freight market
-Learning USA Map: Zip zones, Time zones, States-abbreviations
-Getting to know your drivers
-Consolidation and trailer space usage
-Know your information
-Knowing your driver's schedule
-Understanding market rates
-Typical booking conversations
-Rate negotiations and negotiation tips
Setting up with Brokers and dispatching drivers
-Broker/Carrier agreements. What to look for and how to fill out (File examples)
-Rate confirmations (examples)
-What is a factoring company
-Bill of Lading
-Dispatching your driver
-HOS (Hours of service). FMCSA rules and regulations for truckers
-Logistics planning and scheduling (Long distance, Local)
-Time calculation for route planning
-Different kinds of loads: 1-1, multi-stop, blind shipments
-Other factors: Accidents, Traffic, Weather, Location
Not convinced?
Take our short quiz to see if dispatching is right for you
Frequently asked questions
Who is this course for and what are the requirements?
Our online truck dispatching course is designed for anyone looking to enter the thriving US trucking industry, including stay-at-home parents and professionals seeking a career change. No prior experience is necessary, however, an intermediate English proficiency level, motivation, and a willingness to learn are highly recommended.
How much money can I make as a truck dispatcher?
As a dispatcher for a trucking company you can expect to start working at around $700-1000/week. But as your skills improve, there's no really upper limit to how much money you can make. Here's the breakdown for you:
-Dispatchers receive a % from weekly Gross revenue. It ranges between 2-3% (As an employee) to 10% (as a business owner).
-Each truck averages between $6000-10000/week (Let's take $8000 average). You can make from $240-800/week from only 1 truck.
-Each dispatcher normally works with 5-6 trucks (Experts can work with 10-15 trucks). You can make $1200-4000/week, depending on your expertise and the way your operation is setup.